Dr. Ben Hawkins and Dr. Sims Griffith are proud to present our amazing team! Experienced and friendly, our team takes the time to understand your needs and do what is best for you. Our collaborative team is thrilled to get to know you and your family and invites you to call Hawkins Family Dental at 770-536-1229 to learn more about our dental care in Gainesville, Georgia. Schedule a visit with our dentists today!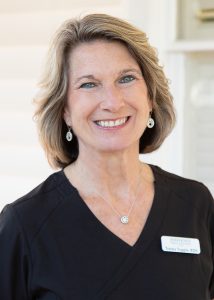 Tracey
Registered Dental Hygienist
Tracey started with the practice June of 1986. She graduated top of her class from Dekalb College in 1986. She loves being a part of a practice that allows her to have close relationships with her patients. She believes we are truly a "family" practice! Tracey has committed her entire career to serving Hall County. She has watched many of our patients grow up and now gets to treat some of their children! Tracey contributes to our office's success by working efficiently to help patients achieve good oral health and excellent well-being and ensuring they feel comfortable and maintain their perfect smile!
Tracey has been married to her husband, Brett, for over 35 years and they have two amazing daughters. Her hobbies mostly involve raising and rescuing animals. She also loves spending time with her family and friends as much as she can.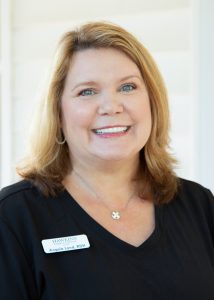 Angela
Registered Dental Hygienist
We were happy to have Angela join us in August of 2018. She received her Bachelor of Science degree in dental hygiene from Northeast Louisiana University in 1986. She loves how every team member strives to give their very best to each patient and help our office have success by being a team player and helping out in all areas of the practice.
She has been married to her husband, Mike, for over 35 years! The have one daughter and son who are doing great! When not working, she enjoys gardening, jeep riding in North Georgia and being outside.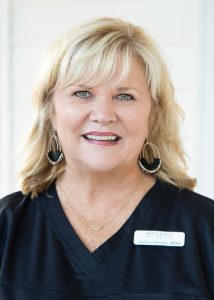 Jenny
Registered Dental Hygienist
Jenny became a part of our team in October of 1999. She attended the Medical College of Georgia where she received her bachelor's degree in dental hygiene in 1985. She really enjoys working at a small family practice and feels that her coworkers and patients have become like family. She believes this office has great dentists and staff, and Jenny feels good about the quality of care our patients receive. She refers all her family and friends and gives 100% to all the patients that she sees for treatment. She helps them achieve their best dental health possible.
Jenny has been married for 34 years to her husband, Mike, and they have three children. She loves Lake Lanier and enjoys spending time with her family on the lake, going boating and kayaking. Her other hobbies include experiencing live music, going to concerts, traveling and doing items on her long bucket list.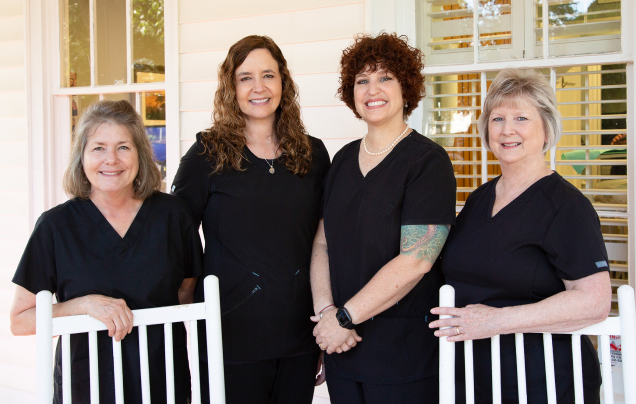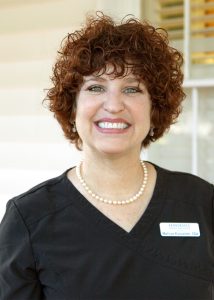 Melissa
Certified Dental Assistant
We welcomed Melissa to our practice in December of 2015. She started dental assisting in 2002 after training at the College of Southern Maryland and earning her certification as a dental assistant in 2004. Melissa spends most of her day providing support, whether it is for the dentists, by anticipating their needs during a procedure, or for the patients, by giving them a personalized experience in a relaxed, comfortable environment. She genuinely enjoys making connections with our patients and believes that nothing is more rewarding than knowing that she has made a difference in someone's health, appearance, confidence and overall quality of life.
She is the proud mother of one daughter.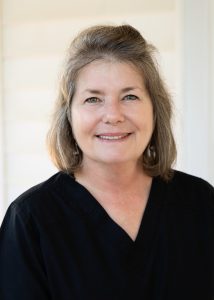 Karen has been a part of our office since 1984! She received her education from Atlanta Technical College and has been with our practice for over 38 years. She loves our patients and our team. She is continually striving to be caring and compassionate.
Karen has been married to her husband, Mike, for over 44 years. They have two daughters and three grandchildren. They enjoy hiking and camping.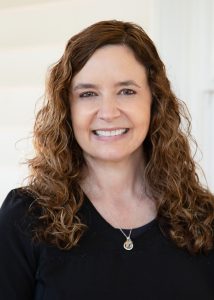 We were happy to have Charlo join us in April of 2022! She loves our family and team atmosphere and is dedicated to providing compassionate service to all our patients and helping them feel at home and at ease.
As a Georgia native, Charlo is relatively new to Gainesville. In her free time, she enjoys playing in the yard with her beagle, Elvis.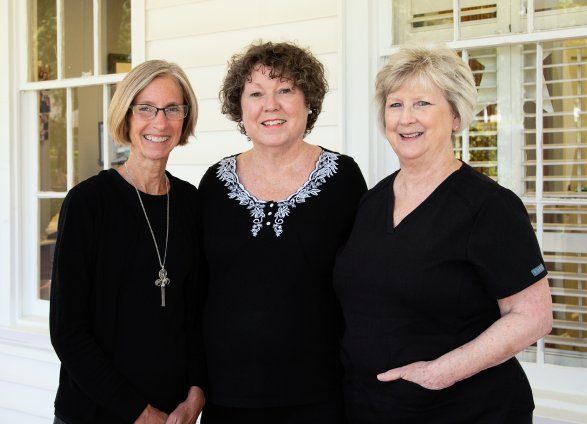 Christy
Front Desk Receptionist / Certified Dental Assistant
Christy has been with us since 1992! She is local and graduated from Gainesville High School in 1971. She later went on to attend Lanier Technical College for secretarial accounting. Christy loves how dedicated to work our team is and how we give the best dental care we can to our patients. She has over 45 years of experience as a chair side assistant and is now assisting in our front office. It has been a pleasure for Christy to work for this practice, and she has been great with helping the growth of the practice. She is proud of the services we provide for our patients.
Christy has been married for 43 years and has three grown children and three grandchildren. Her hobbies include enjoying her life as a homemaker and caring for her grandchildren.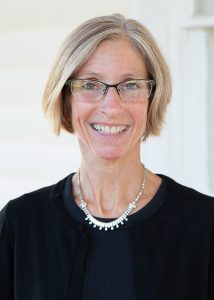 Julie joined us in May of 2017 after moving to Gainesville from Gwinnett County. She has over 10 years of experience as an office manager at a previous practice. She truly enjoys talking with all of our patients and assisting them with scheduling appointments and handling any questions they have. Julie assists in scheduling, filing insurance and answering treatment plan questions. She also assists in making sure our office is running smoothly and our patients are being cared for, with their dental needs met.
Julie has been married to her husband, Brad, for over 34 years! They have two grown children and four grandchildren. She and her husband enjoy all things outdoors, especially running, hiking, boating and snow skiing. They also enjoy spending time with their family and having fun with their grandchildren.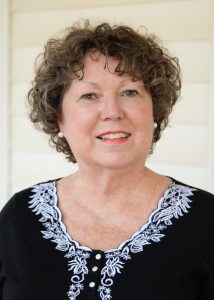 Joann has been a part of our lovely practice since 1980! She has over 42 years of experience working with the best dentist in the town and for that she is grateful. She enjoys meeting people and helping them understand the needs of good dental health. She loves learning together as a team and helping our doctor, team and patients with their needs.
Joann is married and has three children and two grandchildren. Her hobbies include flower gardening, antiquing and cooking.